The AudioQuest NightOwl Carbon Edition is designed to complement the company's original Nighthawk headphones. It is priced at $699. Disclaimer:
...
The Cayin iDAC-6 & iHA-6 are a desktop modular solid-state amplifier and an AKM AK4490EQ DAC implemented DAC. They are
...
The Vorzuge VorzAMPduo II is the company's next-generation revision of its popular portable solid-state amplifier. It is priced at $799.
...
The Flare Audio Flares PRO is a wired and wireless universal monitor with balanced Bluetooth technology. It is priced at
...
Disclaimer: The XRK Audio NHB Pocket Amps were sent to us as samples in exchange for our honest opinion. We
...
I'd never heard of RBH's headphone line before Marcus had let me know about their HP-2 Beryllium. Honestly, I am
...
The Audio Art Cable HPX-1 Headphone Cable Series is the latest project by the long-established US cable specialists. The price
...
The Audioengine HDP6 Passive Speakers are a set of 4Ω 2-way passive, rear-ported design speakers in a range of wood enclosures.
...
This UK based company is on the rise, I think that much is vividly clear.  Amid the boom of fantastic
...
Disclaimer: The Focal Utopia sent to us for the purposes of this review is a loan sample that was returned
...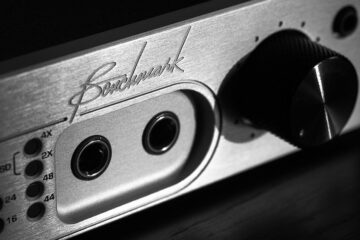 After having reviewed the breathtaking professional DAC/amp surprise hit RME ADI-2 Pro and the also spectacular Lake People Reference Series,
...
The ALO Audio Continental V5 is a portable Vacuum Tube amplifier designed in collaboration with Vinnie Rossi of Red Wine.
...
In what has now become a traditional close to the Headfonics year we bring you what we consider to be
...
This is a review on the Dan Clark Audio Ether C Flow which is the company's flagship closed-back circumaural headphones
...
The HIFIMAN Edition X V2 is a second-generation open-back full-size planar magnetic headphone that is is efficient enough to be
...
The AKG K872 is a flagship closed-back version of the company's flagship open-back circumaural headphones, the K812. It is priced
...
The Hifiman HE1000 V2 is the second generation TOTL open-back planar headphone sporting a refashioned design and new sound signature.
...
The Thinksound On2 headphone is a revision to the popular original On which we rated highly. What do we think
...
The Obravo Audio EAMT-2c is a semi-open hybrid dynamic and AMT driver combo universal IEM from Taiwan. It is priced
...