Sound Impressions
Bass Response
The low end of the USB DAC on a headphone or speaker setup is one that I find just passable for this price tag. Again, I understand that this is a network streamer and not really supposed to be primarily a headphone amp.
There are subsets here to cover, which include USB Dac > Headphone, HDD > USB DAC > Headphone, Wifi stream to USB DAC > Headphone etc. The 9018K2M does a fair job, but you always come back to it as it seems to be processing the job no matter what the source is, obviously.
That chip is notorious for a pure, top end of thin, bottom end of a moderate bass quantity that half the community needs to bass boost upward. Musicality chasers, like myself, want more bass at the cost of accuracy. More fun, sacrificing quality. So if the quality is just good for that DAC to begin with, boosting it further degrades it too much.
And I've found that to be the case, just like I've found it to be the case with other 9018K2M products. It simply doesn't respond well or retains control when boosting up on the bass end of the spectrum.
Bass Quality
Quality is just fine. So long as you aren't EQ'ing up beyond +4dB or so, you'll not notice a problem. After that though, pure bass tonality products, like the Altair, begin to shake a bit and lose focus. They are not intended to be boosted, sadly.
The Altair is fairly clinical in tonality and I don't find it musical at all. If you are purist, I think you will enjoy this tone on the bass-end much more than a musicality chaser would. True, I find it a bit on the thin side, but working through speakers as this product was intended mostly, at least I think it was, it isn't an issue.
The problem here is that now we have plenty of Wifi enabled home network speakers that don't require a middleman like this Altair. I've got a set of Oppo speakers that cost $299 that pair directly with my server.
So why then do I need to pair the Altair to the server, then pair the speaker to the Altair? Well, it's the 9018K2M back in play again. That decoding chip actually improved the sound of the system via a direct connection to the speaker. Meaning, the speaker Wifi enabling was inferior to the Altair connecting to the server and pulling tracks, but the speaker then connected to the Altair. Very interesting dynamic there and something to consider.
Bass quality is most heavily affected, it seems, which is why I am mentioning it here. The Altair improved this, what is there is just passable in quantity and more than quality acceptable enough to be used with most speakers that are not bass oriented subsystems. If you have a sub-setup…seek a great DAC and get a speaker pre-amp instead.
Mids
The tone of the Altair is relatively neutral and clinical. I find it sufficiently clean sounding for most midtier headphone, onward up to the likes of a Focal Elear, for example.
But beyond that and into ultra Hifi? Nah. This unit is good at everything, but not a specialist intended for that realm. What is there in the midrange is moderately forward and very appealing to me. If you like forward and invested mids, this is a great sounding product for you.
Quality allotted is relatively good for the price and when paired with a better sounding pure and raw amp for headphones and speakers, you'll not really notice the DAC drop off a great deal. Vocals are precise and semi in your face sounding and that is a great thing for me on a subjective level. I am not fond of recessed sound and the Altair is far from recessed sounding. It pairs very nicely with my Feliks Audio Euphoria, which is one of the best tube amps I've tested in years.
Quality is not at all an issue, I found through multi-amp testing that this Altair is a good performer for all things vocal centered. Audeze LCD2 lovers, especially the later iterations with Fazor involved, will really enjoy this sound pairing. Two/thirds neutrality in the midrange is actually desirable, I don't want it too colored there, nor too neutral.
The upper mid area is where things got interesting for me. A bit bright would be what I would say about it if asked directly, but not painful or annoying. Plentiful upper mids with a tinge of brightness on top, great for engaging qualities and moderate dynamic slam. HD600 owners should love this. HD650 lovers won't.
Treble
As with the upper midrange, I've found the top end of this product to, nearly always, sound like it is constantly looming on the horizon of too much. It has plentiful bite and brightness, but not overbearingly so. It can slam good, but not be painful, unless I am using treble happy headphones, such as my Fostex TH-series models. When toting those into the mix, I just can't use the system anymore. Potent treble combined with potent treble = more potent treble and I am just not fond of it.
You'll need to complement the Altair with something more subdued there, or perhaps like an Elear from Focal would portray treble: happy, slamming when the track calls for it but also stunning most of the time without ever feeling harsh. If you can rig pair properly, you'll be rewarded.
Otherwise, it is a full-on beware of treble happy headphones when used with the Altair via DAC mode.Used with speakers? It sounds lovely. My Audio Engine HDP9's sound great with it, plenty of tinge up top and excellent sparkle when routed into my AKG Harmon speaker amp. Usually and with speakers, this is less of an issue.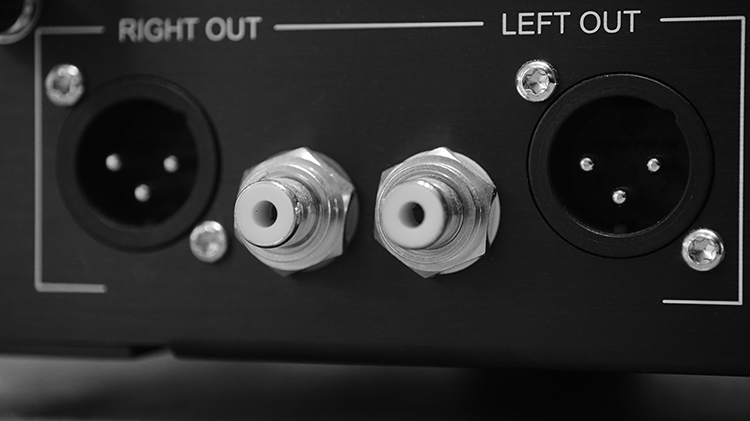 Imaging / Staging
The Altair is wide-sounding and very tall sounding for such a moderately attractive DAC chip. Again, implementation. How is it this sounds different and grander than the other products I own that have the same chip?
Great implementation is the answer to that. Here, the Altair offers nice width and height, as well as an excellent formation to the void stage box itself. The depth of field is a bit of an issue. Realism factor and stage depth could have been better, but perhaps I am asking too much? The separation of instruments factor is surprising, aired out and spacious feeling in terms of the right to left positioning. This is great, once again, for most midtier products that don't offer absurd depth, to begin with.
With speakers, you don't notice any of this at all, only with headphones. I can't tell imaging prowess differentials with my speakers apart much using the Altair. Hardly any changes there, between a totally different sounding speaker that I currently have on hand. So, speaker users will be fine and not notice. Those with excellent sound staging headphones will. Stick to the midtier and you'll be fine with imaging as a whole.
Our Verdict On The Altair
The Altair is insanely feature-rich. Not only is it Wifi and home system compliant, but it also offers a hefty output power for needy headphones and speakers that can use a balanced XLR (if you split it) or RCA. I have such speakers from Massdrop and JBL, and the combo sounds lovely. My HDP6's from Audio Engine requires a power amp to route from the Altair, and that combo is also lovely.
Yet, I consider the HDP6 the superior sounding speaker there of the two. Why? Directly connect the output from the Altair to the JBLs, instead of an Altair > Power Amp > HDP6. These are very important things to consider when buying for a home system. Proper rig pairing is vital and it depends on your current setup.
Does your setup include excellent headphones? Probably not for you then, if you are only buying for headphones. If you want an all around, all purpose can do almost anything source, then you need not look further, the Altair scores a massive 9/10 for Value. It dishes out almost anything you need and has a good price when considering just what it can do. Hi-res files, DSD, Wifi, Ethernet-enabled, BT input, three outputs, intended as a streaming device, can pull via an HDD or a home network server as well?  Hell of a product and also one of the sexiest sources I've had in-house in a long time. Well done, Auralic.
Technical Specifications
Frequency Response 20 – 20KHz, +/- 0.1dB*
THD+N <0.0003%, 20Hz-20KHz at 0dBFS
Dynamic Range 124dB, 20Hz-20KHz, A-weighted
Streaming Inputs
Network shared folder
USB Drive
Internal Music Storage**
uPnP/DLNA Media Server
TIDAL and Qobuz streaming
Internet Radio
AirPlay
Bluetooth
Digital Inputs
1*AES/EBU
1*Coaxial
1*Toslink
1*USB device to computer
2*USB host to storage and DAC
1*RJ45 Gigabit Ethernet
1*802.11b/g/n/ac Tri-Band WiFi
Analog Outputs
1*Balanced XLR(output impedance 10ohm)
1*Single-ended RCA(output impedance 50ohm)
1*6.35mm headphone Jack (output impedance 5ohm)
Supported File Formats
AAC, AIFF, ALAC, APE, DIFF, DSF, FLAC,
MP3, OGG, WAV, WMV, and WMA
Supported Digital Formats
All PCM from 44.1KS/s to 384KS/s in 32Bit***
DSD64, DSD128, DSD256***
Output Voltage
4Vrms at 0dBFS (XLR)
2Vrms at 0dBFS (RCA)
Control Software
AURALiC Lightning DS for iOS
AURALiC RC-1 remote control
OpenHome compatible control software
uPnP compatible control software
Roon
Power Consumption
Sleep: <10W
Playback: 35W at max.
Dimension
13"W x 9"D x 2.6"H (33cm x 23cm x 6.5cm)
Weight
Finishing
Matte Black / Matte Silver