The key selling point of the AK10 is the claim that it will improve or enhance audio quality over simply plugging in your earphone or headphone to the PC onboard soundcard or straight out of the iPhone or Samsung Galaxy (Android). In short that is true, the AK10 does enhance the audio quality in all three equations but the kicker for me is that, well, so does the FiiO E18 and it is much cheaper. In short the difference is not quite enough for a $299 interface DAC/AMP in comparison to the E18 which for me does a whole lot more for a whole lot less.
I wont knock the tonality though of the AK10 which conveys all the tonal characteristics of the WM8740 being well implmented. The AK10 is warm, musical and and most certainly hiss free when selected with the right headphone. The AK10 for me presented a fairly convincing and natural tonality that kept things fairly lively and engaging and was far from being boring, neutral or cold and sterile. Using Merlin's or some dual BA's (Nocs I think) hanging around the house it kept pace pretty well with slightly better bass detail and texture than from the source DAC and amp as well as a more engaging and dynamic presentation. In short the Ak10 felt snappier and more lively butwithout feeling I was really being blown away like the Theorem or the E18 (for differing reasons).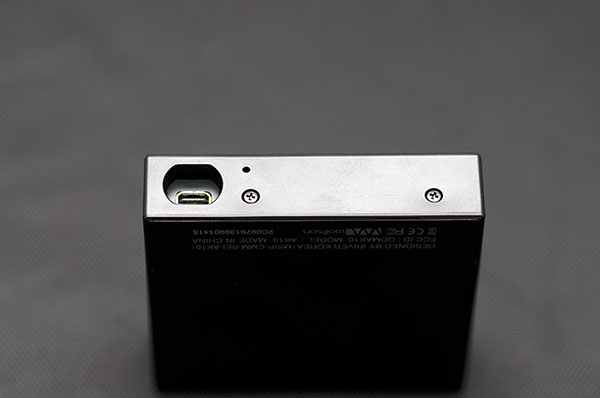 Certainly the AK10 is a step up on the Samsung S3 onboard DAC and amp but the difference, though noticeable, was diminished slightly on the iPhone 5 series which made the AK10 slightly less compelling than I hoped it would be. With the PC it was mostly the same experience but I honestly think if you are going for a PC setup this should not be your first choice since the FiiO E17 and E09k can be bought for the same price and that is a really powerhouse budget experience. The AK10 is much more at home driving IEM's in a portable solution.
Overall the Ak10 will upgrade your experience from onboard sound cards and DAC/AMP's on compatible mobile phones but not massively so. If your big thing is a hiss free IEM experience then most likely the AK10 is a really good fit but at $299 it faces stiff competition from the cheaper FiiO E18 and about $150 up the scale you have the very compelling -R Solo from Cypher Labs.
Click on next page for final thoughts