3. JH16 FreqPhase Custom IEMs
SRP: $1149.00
These is my absolute favorite "audio thing" of all time. To me, nothing has ever come this close to absolute perfection. Hits the spot for almost every single one of my personal preferences. It strays far from reference quality in presentation type and instead offers one of the few custom iems experiences with an exceptionally forward midrange and powerful bass response. One of the best depth of field sonic stereo imaging qualities there is in an custom iem combined with high efficiency only makes this one of the most musical and highly engaging sets of headphones of any type that I've experienced. Words just don't do the JH16 justice…highly intimate, powerful and lush bass response, extremely forward mids with beautiful gently sparkled highs makes this one hard to beat.
2. AKG K812
SRP: $ coming soon
I've only just recently gotten the chance to hear this and have not had a chance to formally review it. This headphone is really something else. It's a step or two behind the HD800 in most qualities, however it is one of the least picky headphones I've ever heard in my life. No amplification needed, just get yourself a solid USB Dac or portable player and enjoy. The stereo image is wide and deep but happens to be one of the most coherent of the Summit Level headphones I've ever heard. With a solid low end that never seemed lacking, the K812 seems like everything the HD800 should have been: A bit more powerful on the low end, less harsh upper region and not at all picky with amplification. This one is definitely going to be the all star player of 2014.
1. AKG K267
SRP: $449.00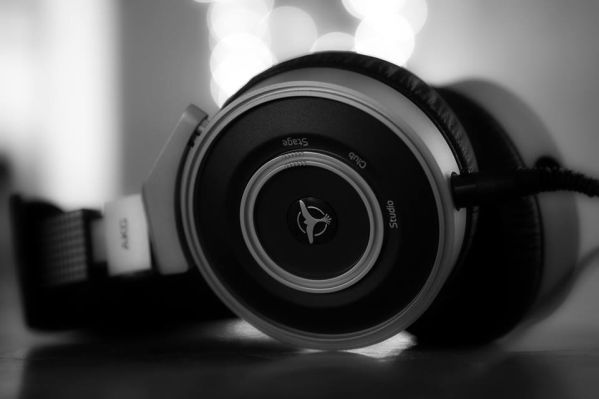 I never saw this one coming. Despite being an artist branded headphone, the AKG K267 sounds nothing like you would expect it. It has one of the most beautiful treble presentations I've ever heard in a portable headphone, as well as a soft and forgiving sense to the presentation as a whole. Highly intimate and musical, shimmering with soft edges to most sonic qualities, the K267 is my pick for the best portable headphone out there if you want a musical headphone. It's only competition is the NAD VISO HP50. Both headphones stand alone in my opinion. If the HP50 is the calm river, beautifully neutral and undisturbed, the K267 is the river that glistens in the twilight sunset, always offering something gorgeous to look at.
There you have it folks, that is what we loved, enjoyed and played to bits in 2013. We hope you had a great year also and look forward to seeing you after the holidays!