3. RHA MA750i IEM's
SRP: £89.95
It is very hard to recommend $300 universal dynamic earphones these days when the MA750i is selling for $130. This is a beautifully crafted and well packaged high end budget universal IEM that delivers on excellent sound quality with a more than agile and articulate top end, a well controlled bass response and a mids section that is clear and accurate. Its is hard to think beyond this as a go to commute and everyday earphone that gives you comfort with its robust engineering and style as well as a sound that punches way above its price.
2. Just Audio UDAC 24/96
SRP: £350 (EU) Outside UK/EU: £291.67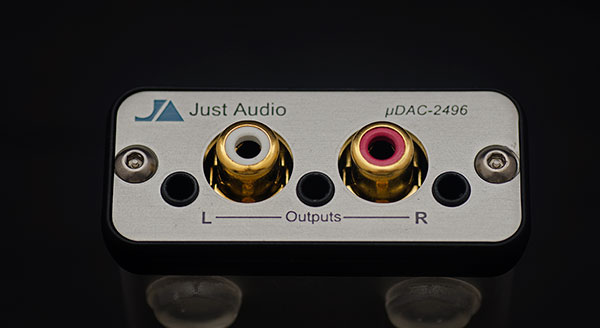 Wow, the giant killer, this little matchbox size dual WM8740 DAC has balanced, RCA single and line out and kicks like a mule besting some DAC's that are twice the price. Wonderfully engineered by Just Audio UK these guys know what they are doing with old DAC chips and USB power suppliers better than most in the market and it really shows with a dynamic and vibrant tonality that exudes confidence and power.
1. The VorzAMP Duo from Vorzüge
SRP: $520
Awesome tonality, beautifully built, lots of kick ass gain boosts and a form factor perfect for the AK series of DAP's. Whats not to like about this little wonder amp. Some might find the 10db bass and 5db treble gain switches a bit much and the purist might not even touch them (opt for the PURE II instead) but for those with treble sharp easy to drive cans this little fella can tame them and add some nice musicality to boot. This is a mids performer.
OK so no cans stood out for me in my own reviews this year sad to say but I think that will change in the New Year with some stellar names about to be reviewed. Luckily 24BIT managed to get his hands on some awesome cans Stateside so here is his picks for 2013.
Click on next page for 24BIT's picks from 10 – 7